Completed delivery of MV Switchgear 6(10)-35 kV "Eltima" for Ozerny GOK
17 June 2022
All news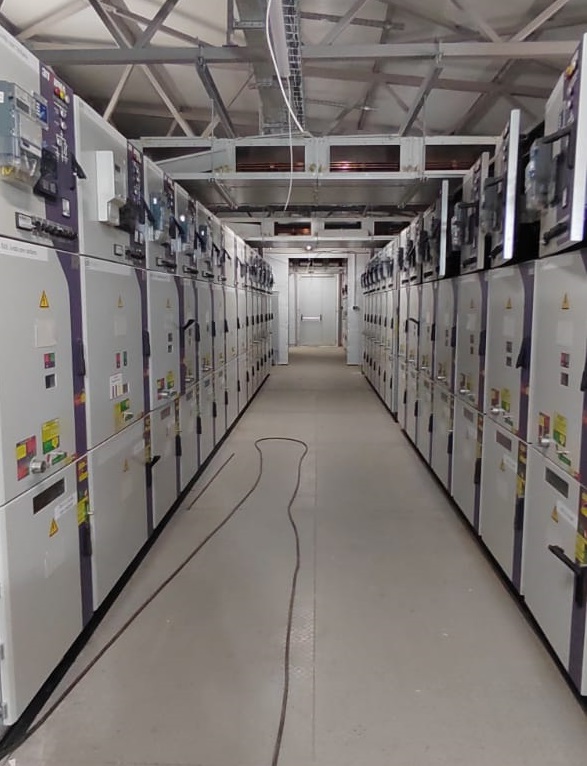 The Electronmash company supplied of Eltima MV switchgears 6kV (4000A) and Eltima+ MV switchgears 35kV (1000A) for the main substation 110/35/10 "Fabrichnaya".
The deposit of polymetallic ores "Ozernoe" was discovered in Buryatia in 1961. It is one of the top ten zinc mines in the world in terms of volume and quality of ore reserves. Ozernaya Mining Company LLC is implementing a project for the construction of Ozerny GOK, within which construction and capital mining works are planned to be completed in 2022, and the processing plant will be launched at full capacity in 2023. The new mining plant, which will use new technologies that help increase the extraction of useful components from ore and reduce emissions of harmful substances into the atmosphere, will be able to annually produce about 597 thousand tons of zinc concentrate and 82 thousand tons of lead concentrate.
During the construction of the main substation 110/35/10 kV "Fabrichnaya" Electronmash company manufactured and installed Eltima MV switchgears 6 kV with a rated current of 4000A busbars and a current with a frequency of 40 kA, as well as Eltima + MV switchgears 35 kV with bottom busbars, rated for 1000 A. For ease of use, all equipment is made with the possibility of front and rear access, and is also equipped with a non-contact system for phase-by-phase temperature control of the main circuits of the switchgear online in order to increase the level of reliability of power supply. Considering the peculiarity of switchgear operation at mining facilities, the equipment was manufactured with a degree of protection IP41. The collection and transmission of data in the superior control system is organized by digital interfaces using the IEC61850 protocol.
Long-term experience of cooperation with enterprises of the mining industry allows Electronmash to manufacture and supply high-tech electrical equipment that fully meets all the technical requirements of the projects and the individual requirements of the Customer.
All news