Voltage was applied to first section of the digital Substation RP-103 at MNPZ
17 September 2021
All news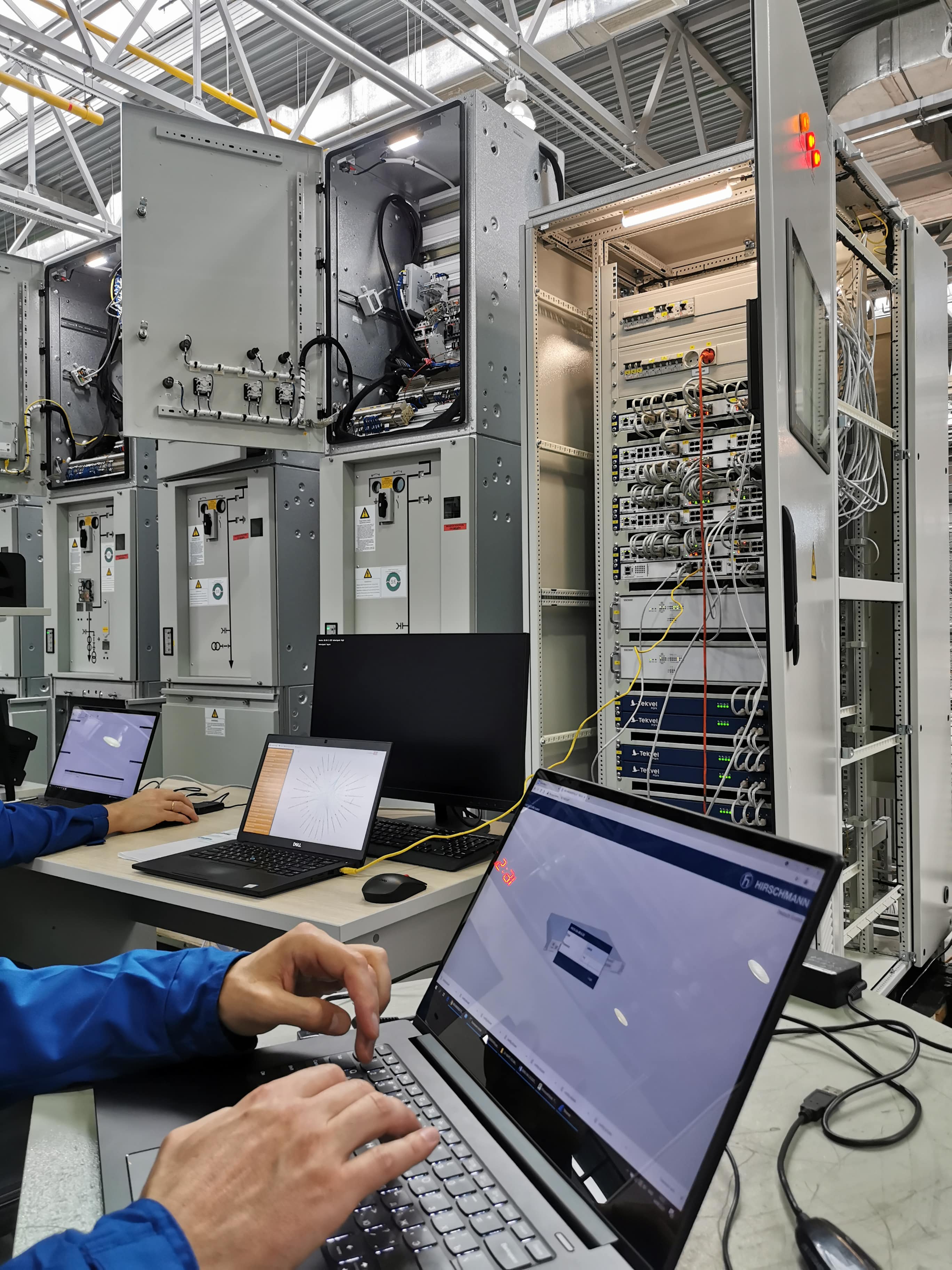 Electronmash took part in the construction Digital substation at the Moscow Oil Refinery (Gazpromneft-MNPZ, JSC) with the use of centralized relay protection system.
Компания «Электронмаш» приняла участие в создании Цифровой подстанции РП-103 на Московском НПЗ с примененеием централизованной РЗА, которая стала естественным продолжением действующих полигонов. Это один из двух совместных проектов ПАО «Газпром нефть» и АО «Электронмаш», направленных на внедрение цифровых централизованных защит на объектах «Газпром нефть».
В начале августа АО «Электронмаш» завершило приемо-сдаточные испытания РП-103 с участием представителей ООО «Газпромнефть-Энергосервис» для электроснабжения Московского нефтеперерабатывающего завода, а уже 15 сентября первая секция КРУЭ 6кВ была под напряжением и в настоящий момент основной объём пуско-наладочных работ завершен. В ходе заводских испытаний были успешно сданы все элементы цифровой инфраструктуры подстанции: система обеспечения единого точного времени (PTPv2), резервированные ЛВС шины станции и шины процесса (PRP), SCADA – система, анализатор траффика и блок централизованной РЗА. Также было проведено комплексное тестирование цифровых защит. Создание Цифровой подстанции на Московском НПЗ стало очередным этапом формирования цифровой системы управления энергетическими объектами.
В рамках этого проекта, Завгородний М.С. – руководитель отдела АСУ компании «Электронмаш» представит доклад об опыте внедрения цифровых защит на Омском и Московском НПЗ на Международной конференции «Релейная защита и автоматика энергосистем-2021», которая пройдёт с 29 сентября по 1 октября 2021 года в г. Москва, ВДНХ, павильоне № 55. Доклад включит как практические аспекты реализации ЦПС на полигонах, так и выводы по результатам испытаний, а также описание проектов реконструкции действующих подстанций с применением цифровых защит, разработанных на основе опыта полигонов.
All news