Electronmash employees visited the the conference of Rosseti Lenenergo PJSC
1 July 2022
All news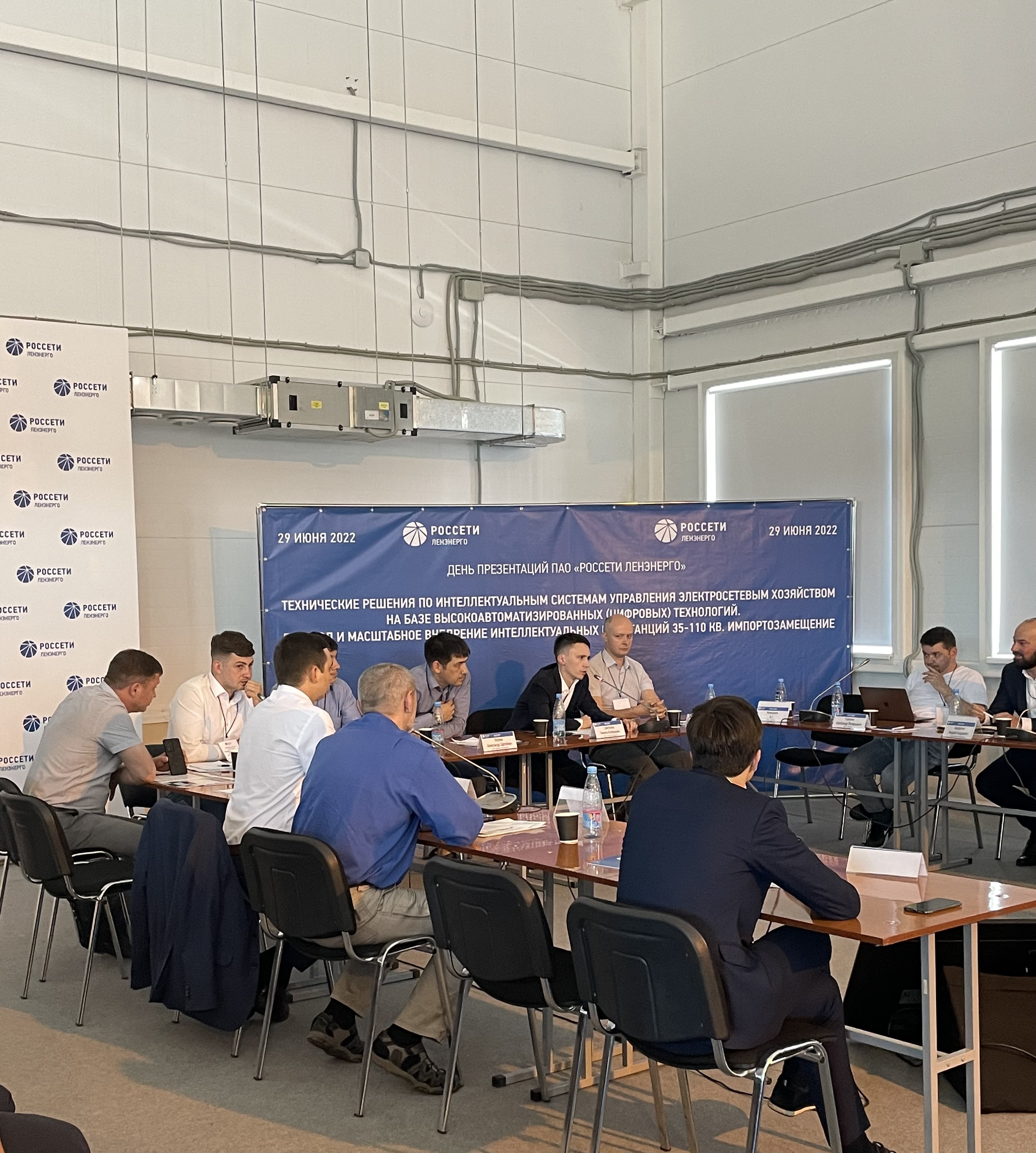 During the discussion, standard solutions for automated process control systems, relay protection systems and others for import substitution were considered.
On June 29, 2022, a conference was held at the Rosseti Lenenergo Educational Complex in St. Petersburg on the topic: "Technical solutions for intelligent power grid management systems based on highly automated (digital) technologies. Transition and large-scale introduction of intelligent substations 35-110 kV. Import substitution". Russian manufacturers of power equipment presented innovative technical solutions for intelligent control systems for power facilities and considered topical issues of import substitution in the power grid complex.
Electronmash took part in a dialogue between manufacturers and representatives of Rosseti Lenenergo PJSC, as well as other enterprises of the Russian fuel and energy complex. The conference participants discussed the most effective methods for introducing highly automated substations, and also showed advanced domestic developments of intelligent devices and control systems for substations up to 110 kV. Protection and automation terminals (RPA), APCS software and hardware systems, emergency automation cabinets, microprocessor control panels, emergency event recorders, equipment for locating faults on 35-110 kV overhead power lines, as well as other developments to replace imported equipment for Russian products. The experts discussed issues of ensuring cybersecurity in production and other important aspects of work as part of the transition to smart energy equipment. The experts included the Deputy General Director, heads of the capital construction and investment planning industry, heads of branches of Rosseti Lenenergo PJSC.
Electronmash JSC thanks the organizers of the conference PJSC "Rosseti Lenenergo" for the invitation and the opportunity to exchange experience with leading Russian manufacturers of equipment, materials and technologies.
All news