Eltima Switchgear for Ore-dressing Plant "Gremyachinskiy GOK" High Reliability - Appreciated
12 March 2013
All news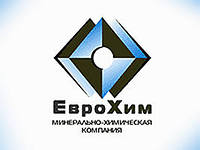 22 February, 2013, costumer's specialists have visited a manufacturing shop on Electronmash to control the process of manufacturing of Eltima switchgears rated for 6 (10) kV and manufactured in accordance with the project of "Construction of ore-dressing plant for output and concentration of potassium salt on the Gremyachinskiy ore deposit". Our managers exhibited the first lot of 115 switchgear cabinets, 10 kV, which are ready for shipment. The cabinets will be mounted on the substation PS 220/10 kV "GOK", which is allocated within the operational zone of FSK EES, subsidiary of MES Center, and are to be exploited by Volgo-Donsk trunk electric grid company.
Functionality of electrical equipment is challenged by costumer's intention to build one of the most comprehensive plants in Russia for output and concentration of potassium salt. To solve the task our company has done a lot of work regarding implementation of automation in Eltima switchgears which, as a result, makes it possible to integrate switchgear feeders to general plant control system by means of advanced communication protocols.
Thanks to investments, made to Gremyachinskiy deposit, EuroKhim has an intention to enter the group of five leading manufacturers of fertilizers. The project is the foreground for costumer, which means that the delivered switchgear cabinets must comply with the highest level of reliability, durability, and functionality. As a modern and client-oriented company, Electronmash JSC has eagerly taken on the challenge and offered the customer a number of solutions. First of all, to meet the highest reliability requirements for Eltima switchgears within the project the component parts of ABB are used - the global leader in electrical equipment market and a partner of our company of many years standing. Secondly, to meet special requirements for the lifespan of the switchgears 6(10) kV Electronmash JSC has mastered a specific technology of manufacturing enclosures using materials that feature higher corrosion resistance. Our company is not only committed to fulfil all requirements and wishes, brought by costumers, but also to create switchgears that feature all the outstanding solutions and meet the most comprehensive and up-to-date reliability and safety requirements.
All news