Electronmash CJSC in partnership with ABB in Russia
14 March 2013
All news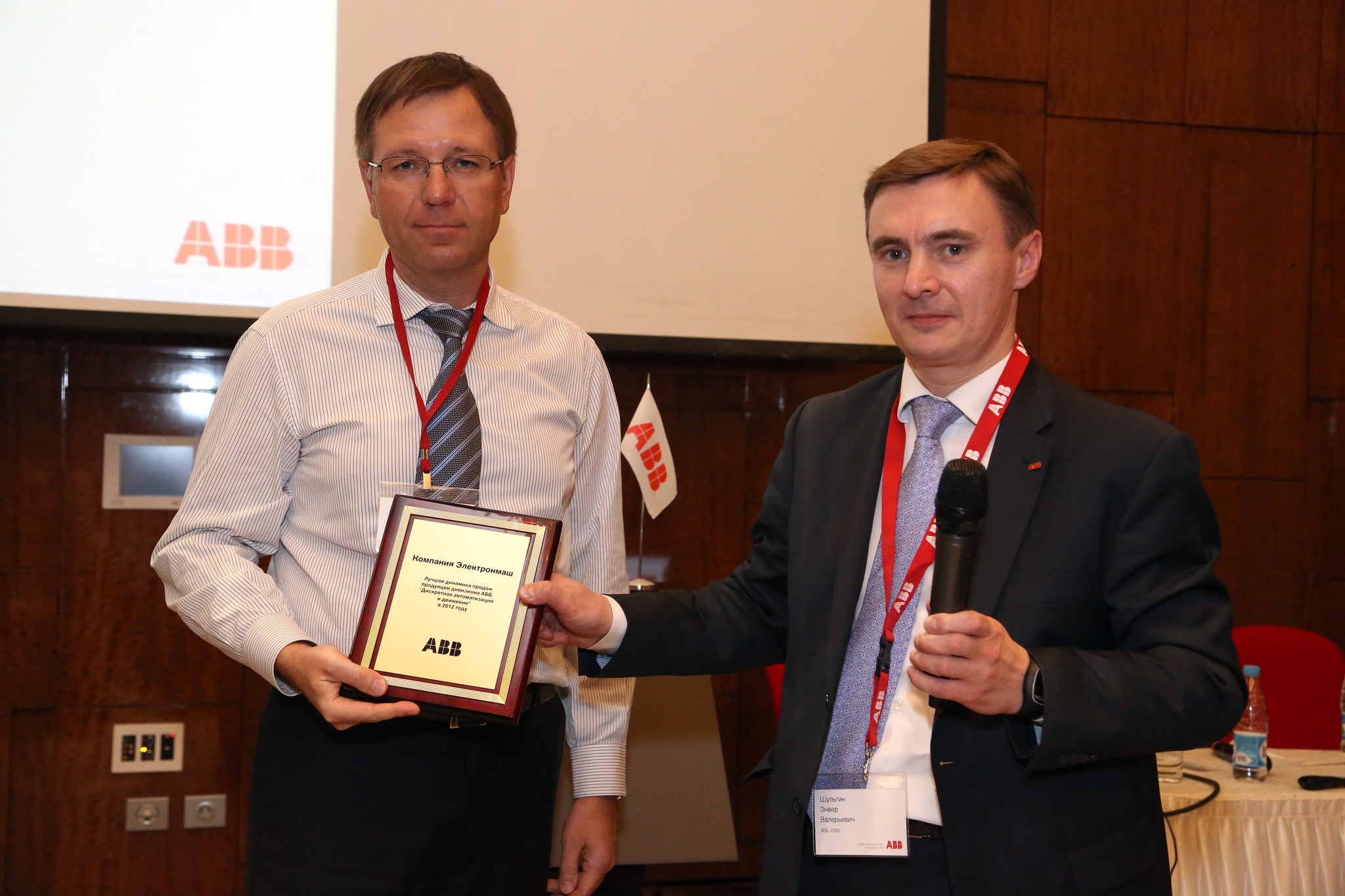 This year's event was especially significant for ABB because it coincided with the celebration of the 25th anniversary of the historic merger of Swedish ASEA and Swiss Broun Boveri.
In 1988, these organizations joined together to establish ABB (Asea Brown Bovery & Cie), which became an international company occupying currently a leading position in the world.
The program of activities included speech made by Anatoly Popov, president of ABB in Russia on the results and strategies of ABB's development in Russia and in the whole world. In addition, the line managers presented to the guests new ABB's products on the market of equipment for discrete automation and motion, as well as on the market of low-voltage equipment. Both the ABB's and its business partners' work results were analyzed, the updated strategies for interaction with business partners in various segments were presented.
In 2012 summation of the team work results was ended in awarding the best partners. Based on the work done in 2012, Electronmash was recognized as one of the best companies and won in the nomination "The best sales dynamics of ABB's "Discrete automation and motion" division in 2012.
n between ABB's business partners had the opportunity to communicate informally with each other and with ABB's staff that had come to the meeting. ABB's atmosphere of warmth and hospitality made this evening practical, but cozy and all guests were able to feel like partners in the same business, to share news, to discuss their plans for the future, to find new and interesting options for interaction with each other and, of course, they agreed to meet next year. And then there was a gala dinner, jazz music was played and a lot of good words were addressed to ABB celebrating the 25th anniversary together with its business partners.
All news