CJSC "Electronmash" has shipped medium voltage switchgear "Eltima" with marine design for the further installation on the ice-resistant fixed platform-1 of the Filanovsky oil field by the order of Dresser Rand
18 February 2015
All news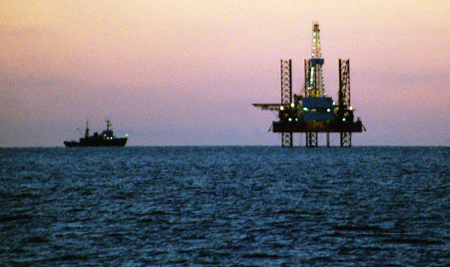 Dresser Rand company is responsible for the gas compressor equipment of "LUKOIL" company, which goes for the ice-resistant fixed platform -1 of the Filanovsky oil field, located in the northern part of the Caspian Sea, 220 km from Astrakhan. Tenders determine the choice of equipment and services for the projects of "LUKOIL" in the Caspian Sea that is why "LUKOIL- Nizhnevolzhskneft" aims to get the greatest effect during the field development. The decisive factors are primarily safety and best technical, weight and size, price, and other characteristics.
Experts of Dresser Rand praised the work of CJSC "Electronmash" during major quality checks of the production. Also they took part in the factory acceptance testing of the medium voltage switchgear "Eltima".
It was not the first time, when Dresser Rand company entrusted the supply of the equipment to CJSC "Electronmash". Thus, last year, we made low voltage switchgear "Assol" for the high-pressure compressor.
Specialists of CJSC "Electronmash" prepared unique technical solutions for the marine design of our equipment and got the approval of the Maritime Register for the equipment, produced by CJSC "Electronmash" on the objects of shipping.
Special attention at the sea is paid to ensuring the safety of navigation, safety of life, security of ships, security of transported goods, environmental safety of vessels, prevention of marine pollution from ships, that is why the equipment, installed at the objects of navigation, meets the highest requirements, and the equipment of our company corresponds to them.
CJSC "Electronmash" recognized as the best company in the group of "Power equipment for the development of the sea shelf" (Link to the news), we look forward to further effective cooperation in the field of offshore oil and gas development.
All news